Important Information About the Goshen Fair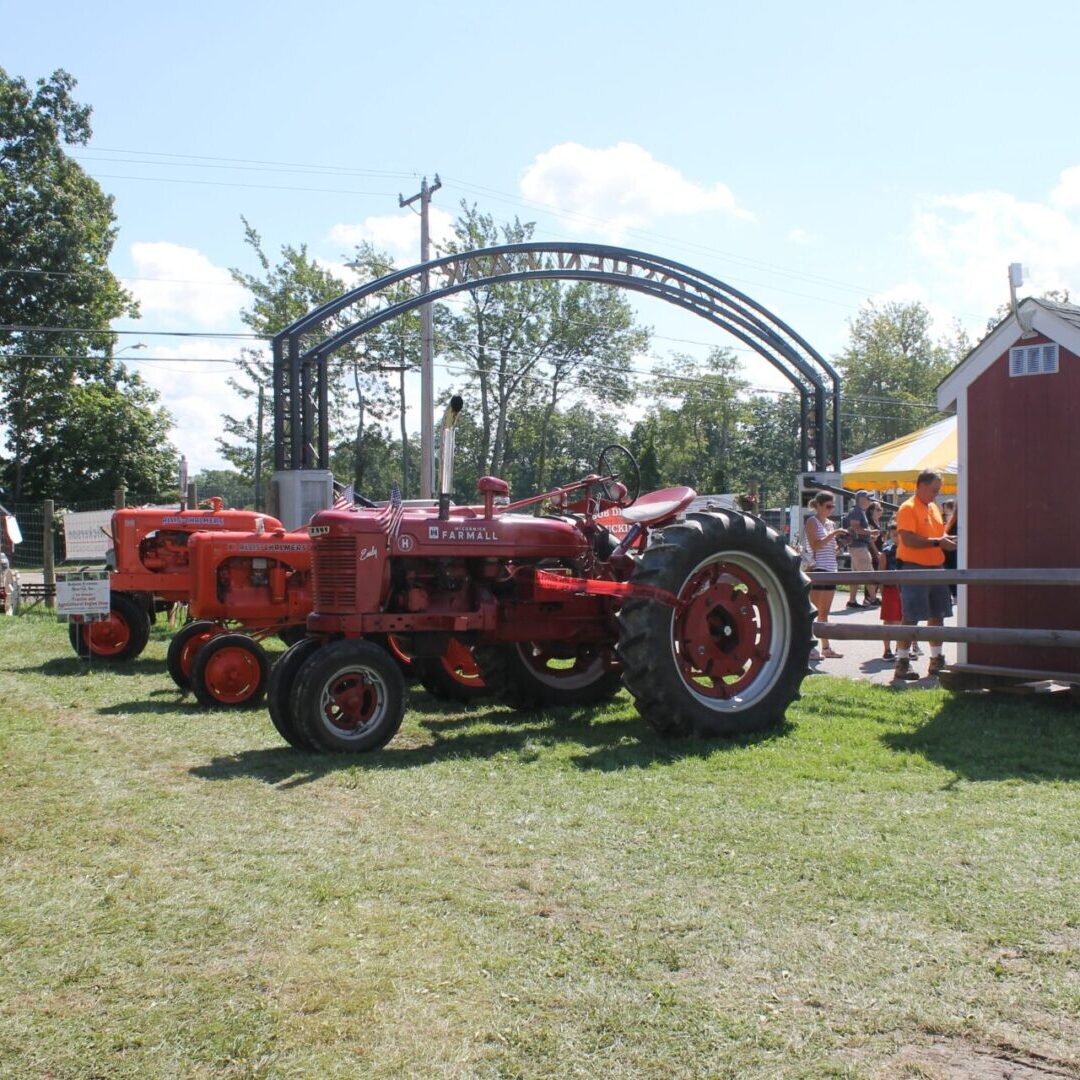 The admission fee is $10.00 for adults.
Senior citizens' admission fee is $5.00 on Saturday only.
Children under 12 are free.
Take advantage of our discount admission coupon worth $1.00 off one adult admission, good for Monday only.
Saturday, September 2
8:00 am
Gates Open
9:30 am
Dairy Goat Judging
10:00 am
Opening Ceremony
Poultry Judging
High School Timber Teams Contest
All In Farm Gymkhana
11:00 am
Beef Junior Obstacle Course
12:00 pm
Rabbit and Cavie Judging
2:00 pm
Dairy Cattle Showmanship
Jackpot Steer Show
Professional and Street Outlaw Pull
3:00 pm
Jackpot Heifer Show
Frozen T-Shirt Contest
4:30 pm
Hay Bale Toss Contest
9:00 pm
Gates Close
Sunday, September 3
8:00 am
Gates Open
9:00 am
Junior and Open Dairy Show –
Ayrshire, Brown Swiss, Milking
Shorthorn
Horse Show
10:00 am
Swine Judging
Sheep Judging
Antique Tractor Pull
11:00 am
New England Lumberjack Show
Angus, All Other Breeds, and Herefords
Open Breed Show
1:00 pm
Horse Draw Exhibit
4:30 pm
Skillet Throw Contest
9:00 pm
Gates Close
Monday, September 4
8:00 am
Gates Open
9:00 am
Junior and Open Dairy Show –
Guernsey, Holstein, Jersey
9:30 am
Judging of Oxen
Draught Oxen Exhibit
Dairy Goat Judging
10:00 am
Sheep Judging
Garden Tractor Pull
10:30 am
Pork Cook-off
11:00 am
Junior Beef Steers and Heifers Show
12:00 pm
Woodcutting Contests
NBHA Barrel Race
2:00 pm
Apple Fritter Eating Contest
6:00 pm
Gates Close
The Goshen Agricultural Society, Inc. awards two (2) scholarships of $1,500 each to a graduating Wamogo Regional High School senior to assist them with their educations at an accredited institution of higher learning.